Blog
ASLAN opens Studio 10

ASLAN recently opened a new studio space and showroom for ASLAN Home Dungeon equipment. Studio 10 is Toronto's newest kinky event space and fully accessible private dungeon with lounge area and a bondage bedroom. Along with being a great place to have safe and sexy play party Studio 10 also functions as a teaching space, Photography/Video studio and queer kink friendly event space. Our opening party hosted SWITCH Feminist Porn awards edition the party was magical and filled with rave reviews about the event
Social News and Updates
Meet Carrie Gray

ASLAN Leather owner, and designer of ASLAN leather gear. BDSM sexuality educator Photographer, Producer House of Switch Productions, Producer Switch and Spunk play parties, Pornographer winner of 2011 FPA honorable mention award for Switch Hometown Hotties.

Forge Forced Orgasm harness
New ASLAN Forge Forced Orgasm harness Forced orgasm play fans are in for a new treat with this comfortable low profile harness designed t
more...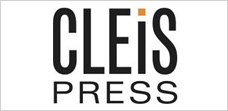 Archives
March 2018

| Sun | Mon | Tue | Wed | Thu | Fri | Sat |
| --- | --- | --- | --- | --- | --- | --- |
| 25 | 26 | 27 | 28 | 1 | 2 | 3 |
| 4 | 5 | 6 | 7 | 8 | 9 | 10 |
| 11 | 12 | 13 | 14 | 15 | 16 | 17 |
| 18 | 19 | 20 | 21 | 22 | 23 | 24 |
| 25 | 26 | 27 | 28 | 29 | 30 | 31 |